Stress, frustration, confusion, and failure are the outcomes or consequences which a person does not feel satisfied as these were not accomplished as per his/her desired result, goal, mission, or vision. These vary from person to person with different degrees. On the other hand, On the other hand, we see quite a good number of people who keep on marching forward with overall growth in their lives and always get ready to do something in different way with new taste and flavour. The benefits out of their acts go to all persons of their family, organization, society, nation and ultimately whole world. People acknowledge their outstanding contribution and they also improve their lifestyle. They do not stop here only rather explore new ideas/opportunities and move forward to achieve something extraordinary.
Turning stress, frustration, confusion, and failure into peace, pleasure, clarity and success require a set of habits, attitudes and behaviours what we call it entrepreneurial mindset. Entrepreneurial Mindset is defined as "all the characteristics and elements that compose the entrepreneurial potential in every individual".1 Another definition is "An entrepreneurial mindset is a set of skills that enable people to identify and make the most of opportunities, overcome and learn from setbacks, and succeed in a variety of settings".2
Success and failure depend upon an Individual behaviour which can be changed by enhancing knowledge, skill and wisdom. Success depends upon interpersonal skill and leadership which influence the behaviour. The level of ability and motivation being possessed by an individual speak about his/her success rate. Poor ability and low motivation yield poor performance. Vice-versa, higher ability and higher motivation yield higher performance. Accordingly, failure and/or success is measured.
Individual's behaviour takes shape on the basis of goal set by his/her and is motivated by desire to attain some goals. Goals are set with some motives such as need, desire, drives, impulse, etc. When the motives become stronger, the individual develops strong attitudes and behaviour to accomplish the goals. Adversely, motive strength decreases when he/she deviates from the goals, does not perform activity perfectly, imitates behaviour, bears frustration for longer period, makes excuses and tends to give up.
In order to create and nurture successful and rewarded circumstances around one, he/she may need to practice the following points.
1. Be sensitive and responsive to your surroundings.
2. Fulfil commitment what you have given to others.
3. Always be positive to the situation which you are/will be facing.
4. Develop learning and listening habits and be flexible to grasp other's views and opinions.
5. Surround yourself with smart and accomplished people.
6. Build up strong network and relationship with the people in the society and organization.
7. Always practice time management.
8. Develop strong desire, need and make commitment to achieve them whatever situation prevails.
9. Mind it, everything is possible not the impossible.
10. Always keep on trying to do the work in different way what others have not done.
11. Generate new ideas, creativity and innovation to solve problems.
12. Become solution provider rather than problem talker.
13. Challenge the status-quo.
14. Explore all possibilities to serve the society.
15. Maintain ethics, trustworthiness and integrity.
16. Think outside the box.
17. Take initiatives and responsibility and give final result well in prescribed time, quality and quantity.
18. Draw other's attention when you work and talk.
Rapid advancement in the field of technology, management and behavioural science is changing the social behaviour skill and professional skill. In this regard, personality development in the wake of building up entrepreneurial mindset at individual level and entrepreneurial culture at society/organizational level is playing a vital role to attain success in all walks of life.
Conclusion: We are surrounded by numerous problems and issues such as low income, poverty, unemployment, poor life style, inadequate infrastructure, etc can only be eradicated by inculcating entrepreneurial culture and entrepreneurial mindset in the society as well as among the people. The process of wealth generation in the economy can only be accelerated by participation of large number of the people in the society.

References: 1.Entrepreneurship- Theory, Process, Practice (Seventh edition,2007); Donald F. Kuratko and Richard M. Hodgetts; Thomson South Western.
2. www.nfte.com › entrepreneurial-mindset.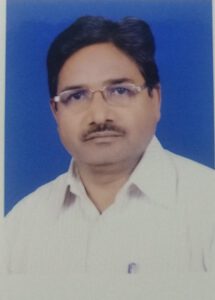 Dr. Sushil Kumar
B.Sc. (Hons), MBA, PhD
Joint Secretary, Professor In-Charge & Head (Dept. of Management Studies), Institute of Science & Management, Ranchi (Jharkhand).
Project Consultant, M/s Pronia Technologies Pvt. Ltd, Ranchi (Jharkhand).
Empanelled Consultant, Asian Development Bank, Manila, Philippines.
Mob. + 91 969412325/ + 91 9955032226
Email ID: hodbm@ismr.ac.in
Twitter: @DrSush08774074
face book: Sushil Kumar; Whattsapp: +91-9694123257 • Retd. Assistant Director (Level-12), Ministry of MSME, Govt. Of India.
• Hon. General Secretary, Ranchi Management Association, Ranchi.
• Secretary (Bihar, Jharkhand & Chhattisgarh Chapter), Association of Indian Management Schools (AIMS), Hyderabad.
• Mentor, Reinforce intellectual Properties Association (RIPA), New Delhi.
• Member (BoD), Centre for Education, Ranchi.
• Member (Spl. Team), Farz Foundation, Kanke, Ranchi.
• Nominated Faculty, National Innovation and Start-up Policy Implementation Team, Ministry of Education's Innovation Cell, AICTE, New Delhi.
• Author of the book "Entrepreneurship Development in India."
Total Page Visits: 1018 - Today Page Visits: 2